The First United Methodist Church (of Starkville) held a Community Lenten Luncheon today. Our Vice President, Lynn Gaines, spoke about the Starkville Charity Collaborative, where the idea originated, and the strides we've made in building synergy among the different nonprofit agencies in our area.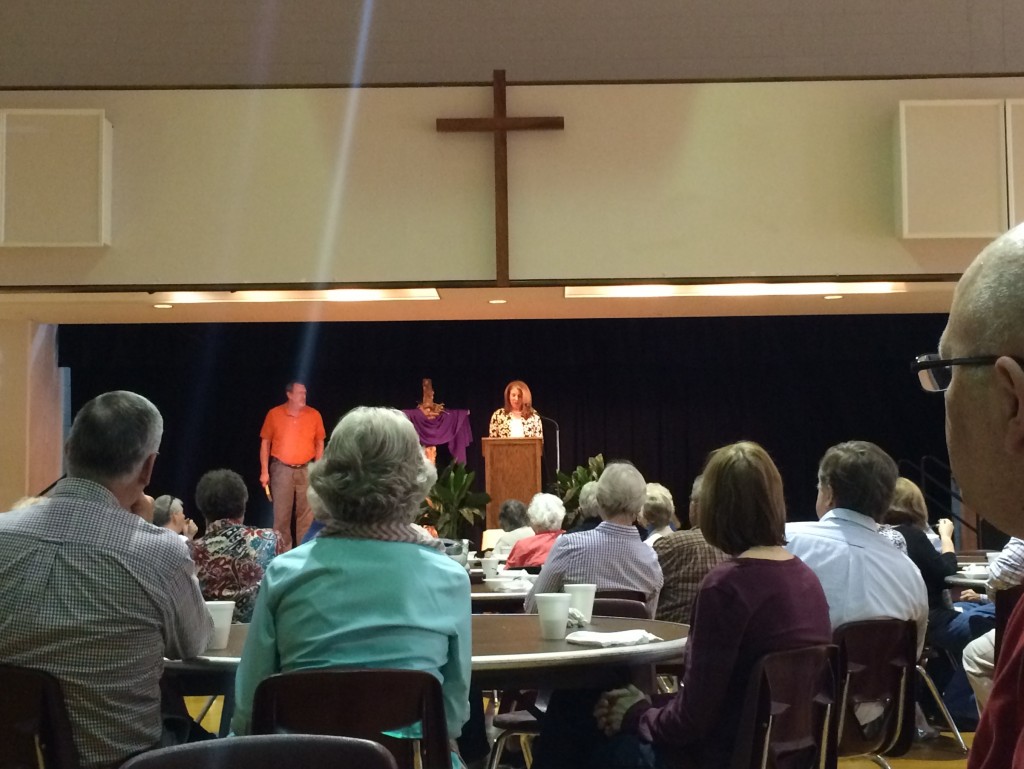 Due to a Winter Storm Advisory for tomorrow, we are moving the Steering Committee Meeting to this Friday, March 6th at 11 a.m. at City Hall. We hope you will be able to attend. Call Kelly Olivieri at 662-312-2025 with any questions. Stay safe and warm!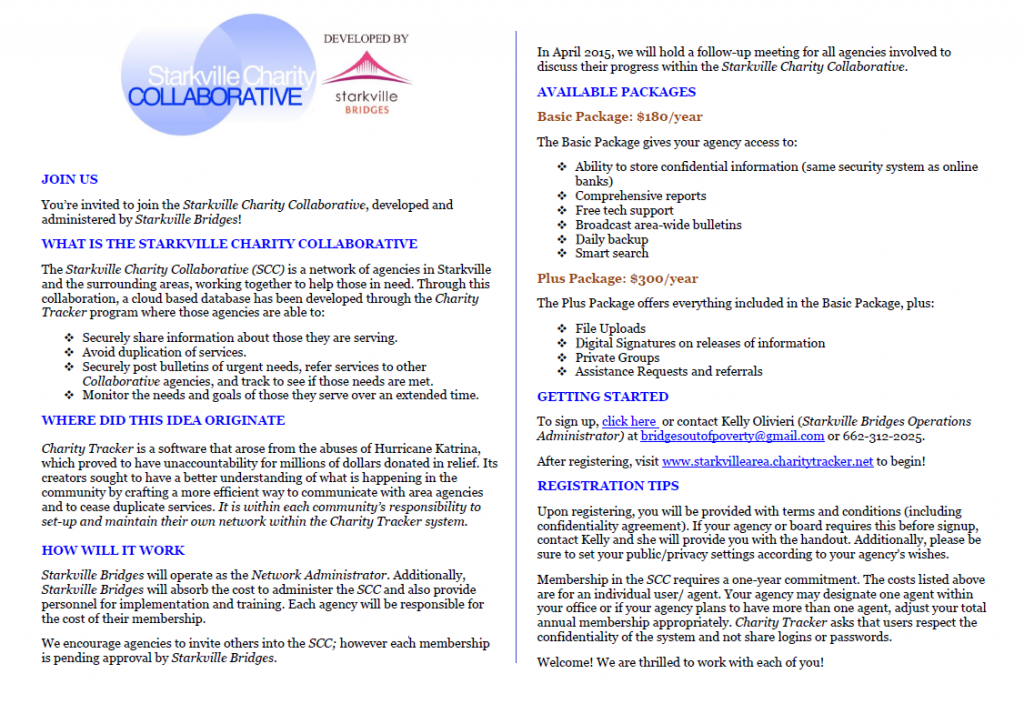 Click the image to enlarge or contact bridgesoutofpoverty@gmail.com. To download the pdf version click here.
Thanks to the Invest in Others Charitable Foundation, Starkville Bridges out of Poverty is now able to take their efforts on eradicating poverty to new levels. In September of 2014, the Invest in Others Charitable Foundation named Lynn Phillips-Gaines (founder and Vice President of SBOP) as the 2014 Volunteer of the Year. Along with several other honors, a prize award of $20,000 was given to Bridges.
On January 29th, 2015, Starkville Bridges held its first-ever webinar to introduce the Charity Tracker program, which allows churches, nonprofits, and emergency aid organizations to ensure funds are distributed wisely and efficiently. The event brought together groups such as OSERVS, Starkville Church of Christ, the Salvation Army, and numerous other local organizations.