What's Happening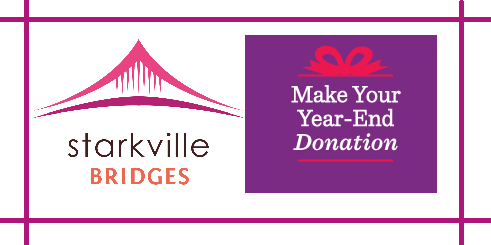 With New Years right around the corner, there is still time to make a year-end contribution to Starkville Bridges. All donations are tax deductible and used in our mission to eradicate poverty in Oktibbeha County and surrounding areas.
To Donate Online: click here
Or mail a check payable to Starkville Bridges to 104 W. Lampkin Street, Starkville, MS 39759.

Make an Impact on Poverty in Oktibbeha County
You can change our community one employee, one business at a time. Start by attending this FREE 2-hour workshop!
Saturday, October 22, 2016
9:00 – 11:00 am
8:30 am Registration, Coffee and Donuts