We're happy to announce our Vice President, Lynn Phillips-Gaines, has been named as one of the 2015 GIVE Award Recipients by Volunteer Starkville. The award she has been recognized for is for Outstanding Achievement in Building Sustainable Community Solutions! Congratulations Lynn!
Continue reading to read the full article from Volunteer Starkville's website.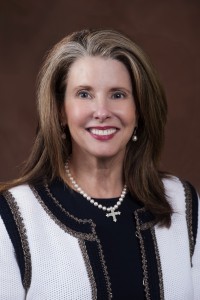 Lynn Phillips-Gains Outstanding Achievement in Building Sustainable Community Solutions
Lynn Phillips-Gaines, Certified Financial Planner of Phillips Financial and Registered Principal of Raymond James Financial Services, Inc., has an impressive record of community service, which positively impacts her community in a plethora of ways. This record significantly shows that she is deserving of the 2015 Governor's Initiative for Volunteer Excellence award given by Volunteer Mississippi in cooperation with the Office of the Governor.
Lynn opened her own practice in 1984 and began forming long-lasting relationships with her clients, but she has also taken that same enthusiasm and extended it to helping those in need. She strongly believes it is her privilege to "contribute to the world's work in the community where she is placed, because of the joy of service thereby bestowed and the talent of leadership multiplied." Her latest venture, Starkville Bridges out of Poverty, has been a catalyst for the underprivileged in Lynn's local community of Starkville and Oktibbeha County, Mississippi. Starkville Bridges Out of Poverty, a local non-profit organization, is a grass roots initiative with the bold mandate to eliminate poverty.
(To read more about Mrs. Phillips-Gains, visit her full service biography here.)