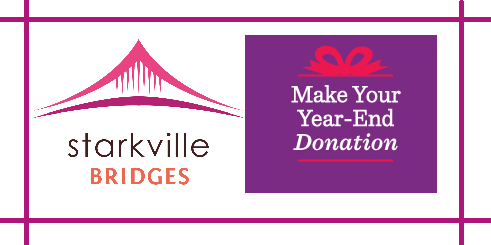 With New Years right around the corner, there is still time to make a year-end contribution to Starkville Bridges. All donations are tax deductible and used in our mission to eradicate poverty in Oktibbeha County and surrounding areas.
To Donate Online: click here
Or mail a check payable to Starkville Bridges to 104 W. Lampkin Street, Starkville, MS 39759.